Step 1
In first step, you need to select Split by Size option and click Next.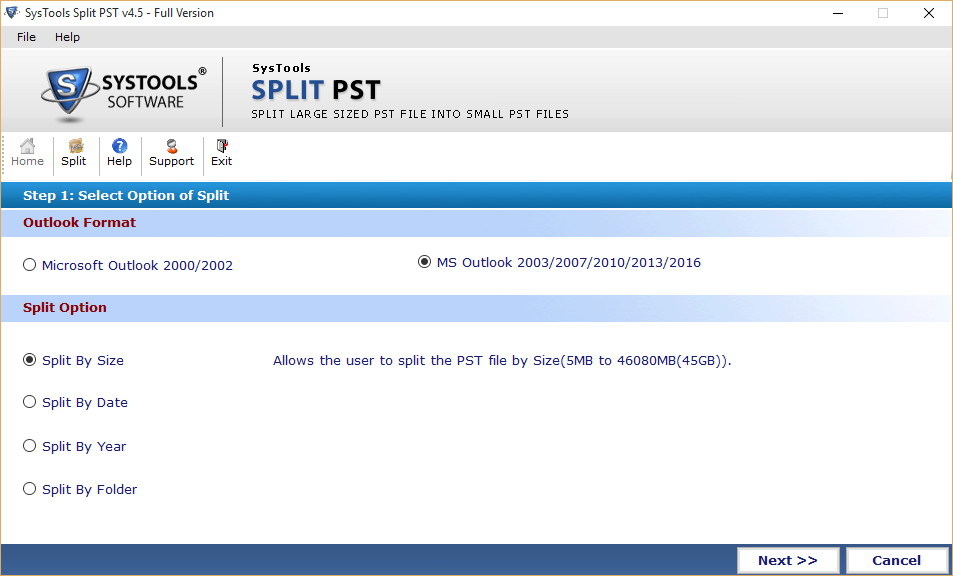 ---
Step 2
In next step, you need to browse PST file which you want to split by clicking on Browse button.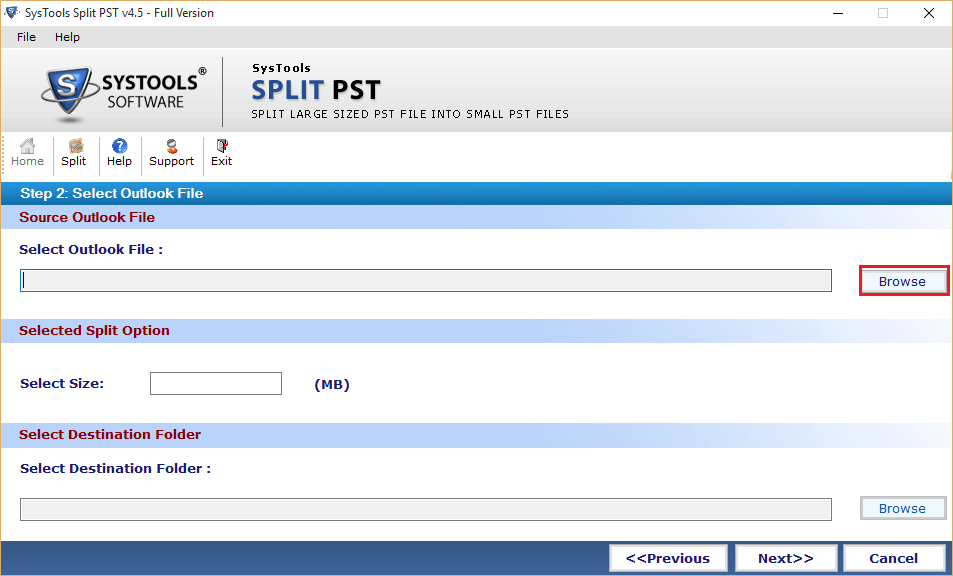 ---
Step 3
Select location of PST file on your machine and after that click on Open button.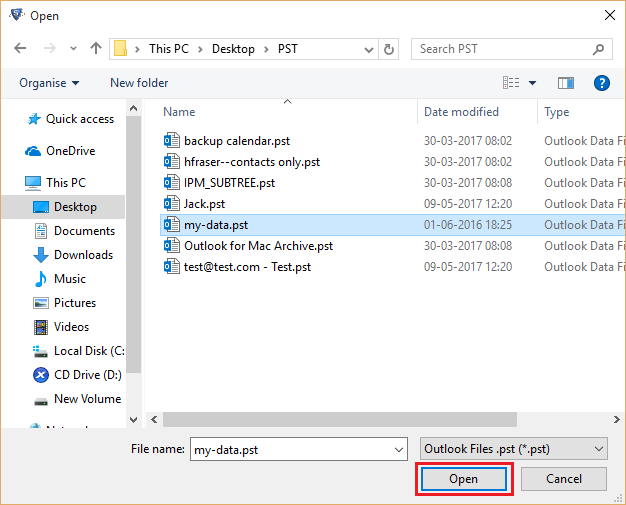 ---
Step 4
Select PST file size on basis of which you want to break it & then click on Browse button.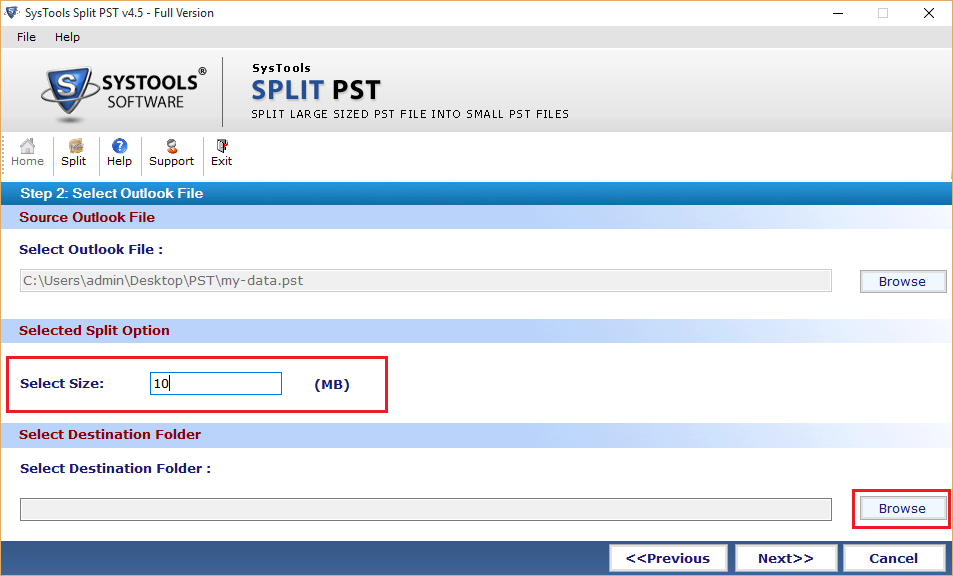 ---
Step 5
Select destination folder to restore output PST files.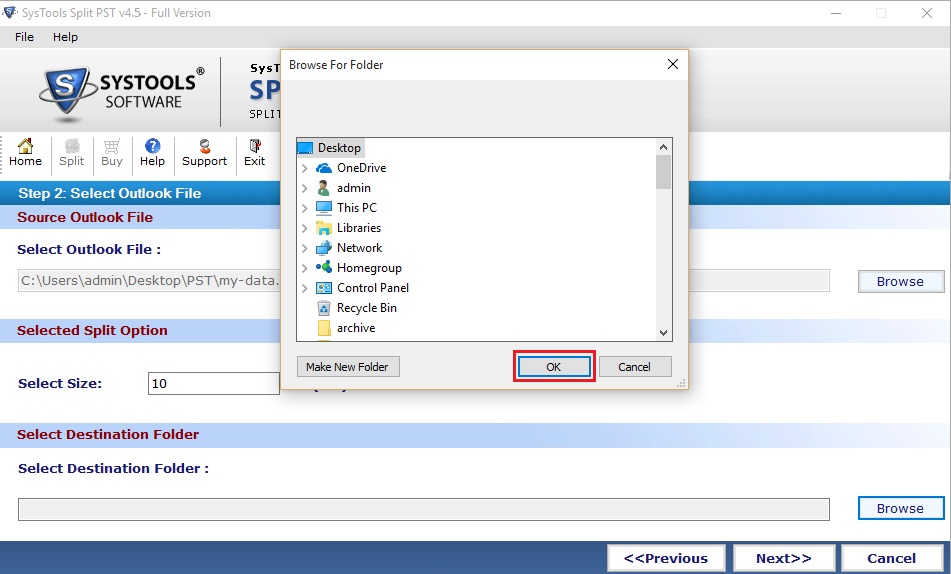 ---
Step 6
Click next, once you done with above mentioned steps.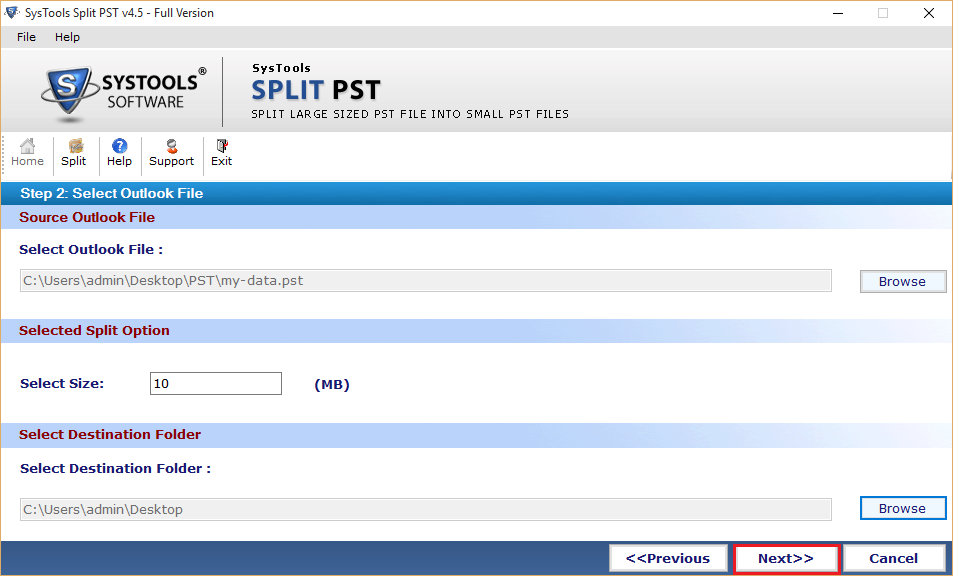 ---
Step 7
All information displayed on window, check them & click Split.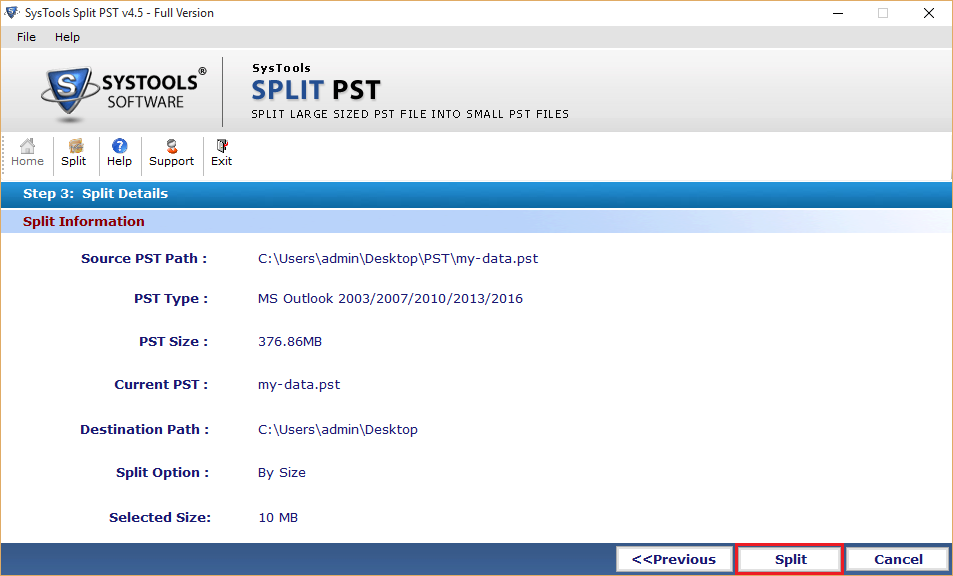 ---
Step 8
Process Current Status will be shown on window: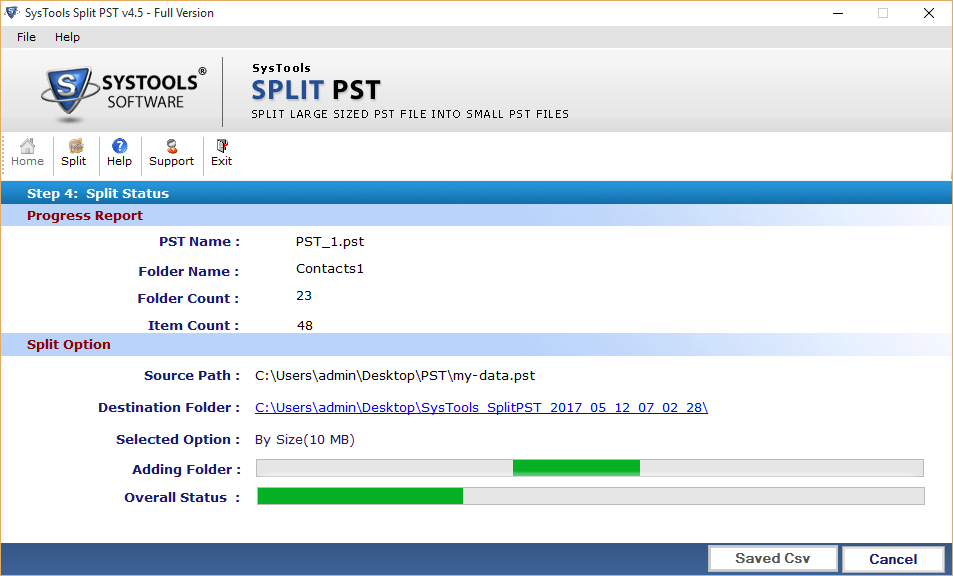 ---
Step 9
Process successful completion message will appear.

---
Step 10
Splitting process get completed now software generate a Comma Separated File (CSV) that contain log on per folder separate from initial Outlook PST files & no. of items it consist. You can compare initial & resulting PST files.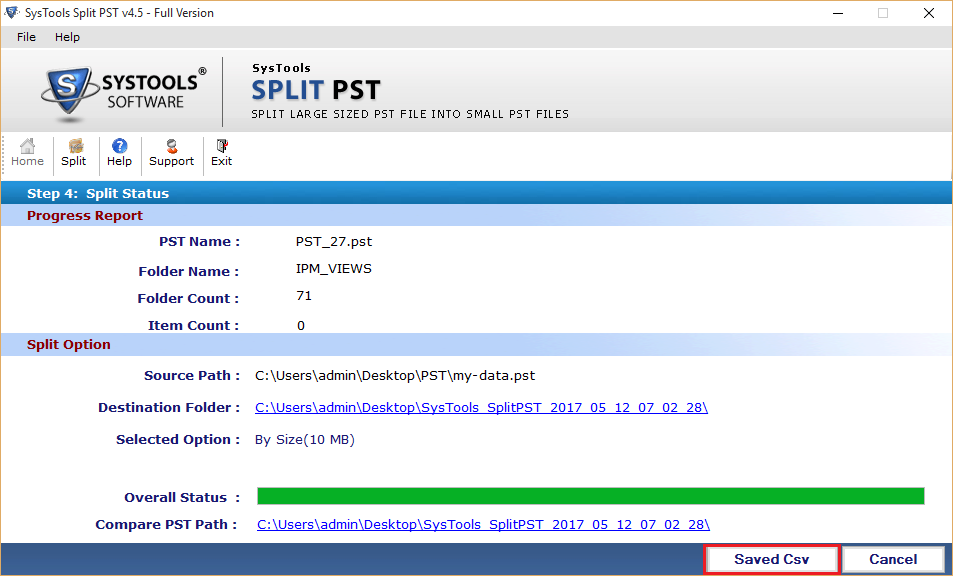 ---